Get more than just a website.
It's your website, social media, marketing ads, and more. It's called Web Presence, and here is what you need:
An effective website, optimized for search engines
A fully responsive design, appropriate for any device, including smartphones
Built-in safeguards to protect you from hackers
Integration with your social media or email strategy
When possible, connections to your accounting or ERP system
Superior analytics reports to track your online success
World-class support by Back Office Geeks
Foundation of a Website
A website doesn't need to be complex, just attractive to your target audience and search engines.
Our past post on the elements that constitute a website addresses the content side of a website.
Underneath the words, pictures, media, links, and website apps are important features of a website that your visitors may not be aware of. Here are some of those features:
Speed
A speedy, responsive website will please both visitors and search engines. Your choice of host is important as well as optimizing your website for speed.
Analytics
Knowing how your website performs in the wild is important. There are lots of Analytics Solutions, but the most important
Backups
You will need backups to protect yourself from hacks or errors on the site. If you intend to update the site regularly, backups are paramount to your continued success. Backup solutions have to be easily available and installable in the event that you need them.
Security
There are lots of ways to mitigate attacks on the website, including:
Firewalling some visitors
Adding in software to protect a number of aspects of a site
Preventing access to some areas of your hosting space
Hardening and updating the server on a regular basis
Search Engine Essentials
Search Engine Essentials are service additions that help search engines see your website and your business. They include:
SEO Tools
Tracking how well you've incorporated Search Engine Optimization (SEO) strategies in your website can be done manually, but there are several tools available to evaluate your website for SEO.
Available features and services
Speedy, cloud based hosting services
Your website will be hosted on a responsive, cloud based server which ensures the fastest page load times for your customers.
Depending on the needs of your organization and the type of website you want, we can help you move to the hosting solution that suits you best.
Professional website management services
We'll take care of your website as if it was our own. Our security measures will protect it from hackers and downtime, and our backups will guarantee that you don't lose data.
We can be your webmaster, or simply make the changes that you need. High ranking websites should change over time. We know that.
All the features and reporting that you need
We will include all of the bells, whistles, and reporting that you need to engage your customer. Analytics can show just how good or bad your website performs. What you do with that knowledge is up to you.
Complex website needs? We can probably help you.
Our team has lots of expertise in many web technologies, including
Ecommerce websites
CMS software like Joomla and Drupal
Custom websites using your choice of framework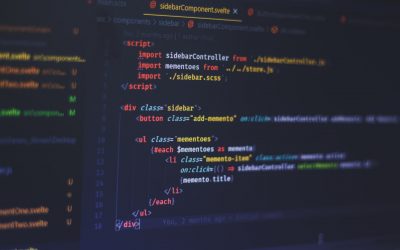 When we talk to new customers about building a new website, the discussion is primarily centered around the look, feel, and content, as it should be. But if the site is going to be effective, there are some other important yet unseen aspects of the site that need to...
Basic
Your design / template - Our services
Wordpress site

Hosting for 1 year

Security

Backup

Google Analytics
Basic + Design
We provide a custom, responsive design
Wordpress site

Hosting for 1 year

Security

Backup

Google Analytics

Local page creation / consultation

Social media creation / consultation

Custom design