Your website is being visited by ghosts, and Google is frantically fighting to keep them at bay.
If you have Google Analytics, you have a chance to find out what I'm talking about here. Google measures traffic to your website in a number of ways. The sum total of visits shows up in graphical form on your Google analytics pages. It looks something like this: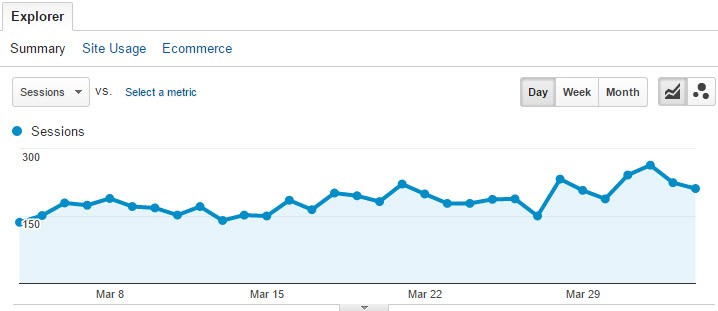 This total traffic is comprised of traffic that came to your website in a number of different ways:
Direct traffic is where someone types your website name directly into the address bar on the browser
Organic search engine traffic, from a search engine results page
Paid search traffic, from Google Adwords or another source that you identify
Social Media traffic
Referral traffic, which is traffic that results when someone clicks a link on another website that points to yours. Google knows the website that referral traffic comes from and records that site as the origin of the traffic.
The Problem
The problem has been referral traffic. Spammers have found a way to record a visit on Google Analytics that isn't really a visit, or at least not from a real person. You can see your own referral report if, in Google Analytics, you click on Acquisition – All Traffic – Referrals. The report may look something like this: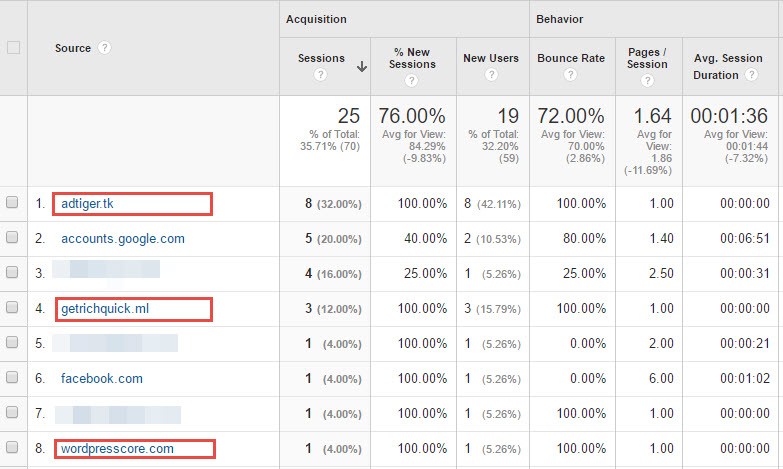 I've blurred out some personal items, but I've also highlighted problem entries. You see that these website supposedly sent us 12 visits that had 0:00 duration. They provided no value, no customer, and inflated my visit results.
Why is this bad? Because you use Analytics to see how you're online presence is doing and how your advertising spend is performing. When you have bad data, you may be misled to think you are doing better than you really are. No bueno.
Why would they do this? Because they want you to see their websites on your report and then go there to see what they are. Apparently it works.
What you should know is that Google is working to eliminate referral spam, and they have made great strides in the last 2 months. There is a way to remove this spam from your reports. This blog has a very good summary and method. If you need help, give us a call and we can do it for you.