Geeks are all around us.
In today's world, the geek is the technical expert in the industry, or more commonly, in the office. They are the person you go to when you really want to know how to do something or if something will work before you try it, whatever that is.
The geek is the shortcut to what you are trying to accomplish.
The office geek has a natural curiosity or affinity for technology. They know how to diagnose problems and then how to fix them. Solving the puzzle or fixing the problem is the reward for the geek.
Geeks are naturally helpful. Geeks are curious.
Back Office Geeks aspires to be all that defines a geek. We want to be your go-to person for that technical challenge.
We want to help you tame your technology, making it more useful and less expensive, and in the process, make you and your organization more productive.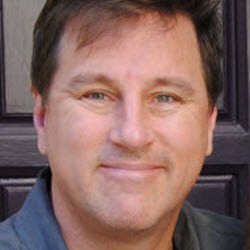 Richard Andrus
Richard Andrus is a web presence and web application professional in Walnut Creek, California.  Richard has been supporting customers throughout his professional career.
Richard has over 25 years of Executive Sales Leadership, Business Development and Direct & Channel Sales experience in the computer software industry. Richard is disciplined in executive sales leadership, account development and process excellence with B2B, Integration and Application sales models serving Enterprise, Mid-Market and Global market spaces. Throughout his career, Richard has been an over-achiever, self-starter and dynamic leader. Richard has a proven track record of success selling to world-class organizations and is proficient in negotiation of multi-million dollar enterprise-wide contracts at the C-Level Executive.
Prior to Back Office Geeks, Richard worked in partnership with SearchForecast, a Bay Area marketing firm, to develop SKUmatic, a web application that published product catalogs in Facebook. Richard held sales, marketing and product management positions with technology companies in Silicon Valley including XO Communications (a nationwide telecommunications and hosting services firm) and GTE Internetworking, one of the primary companies involved in the creation of the Internet.
Prior to his web marketing positions, Richard held sales, marketing and product management positions with technology companies Silicon Valley including XO Communications (a nationwide telecommunications firm) and GTE Internetworking.
Richard has an MBA from Cal State East Bay, and an MA from the State University of New York at Albany.
Richard is a proud member of the Rotary Club of Concord.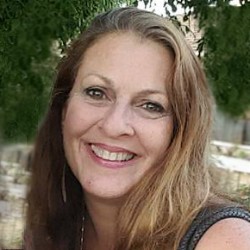 Barb Reid
Barb Reid is a seasoned technical support engineer professional whose goal is quality work. Barb has supported small to large-sized environments for many years, and joined Back Office Geeks in 2015.
Before joining Blue Sky (now Back Office Geeks), Barb was a engineer consultant, managing enterprise servers, software deliveries, and other areas of support for United  Airlines in San Francisco, California.  While there, Barb received two Special Recognition Awards for work with the applications team and helped to develop several technical solutions that streamlined operations and enhanced security.
Prior to consulting at United, Barb held desktop and systems support positions for firms throughout the Bay Area, including Wells Fargo Bank Auto-Finance Division in Walnut Creek, California and Tut Systems, Inc. (now Motorola,) a developer of digital broadcasting video process systems via networking in Pleasanton, California.  Throughout these positions, Barb managed several LAN migration projects, integration of virtual technologies, and completed almost a hundred software distribution projects. Barb jokes she is a self-proclaimed "engineering evangelist."
Barb is a graduate of Heald Business College, has studied at Diablo Valley College, and continues pursuing higher education in Information Technology at University of Phoenix.