Case Study - Handy Maam
Full website, email, managed services
Handy Ma'am is a small contractor firm that does a variety of renovation and handy man jobs in the San Francisco Easy Bay. They had a great brand image, but no way to capitalize on that image.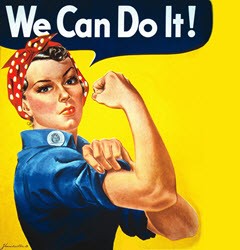 Local Pages Management
Google and Bing had some local pages for Handy Ma'am, but they had never been claimed by them. Back Office Geeks claimed the pages on their behalf, and refined them with the proper categories and information.
Email Migration
Before they met Back Office Geeks, Handy Maam was know by their generic name in a Yahoo.com email address.
The firm wanted an email identity to match their website, so we migrated their email to Google Apps for Work from Yahoo.