Office Cloud Applications Migration and Support
In the old days, software was purchased and installed on our computers. Collaboration meant sending revised documents to collaborators via email. They would make changes and send a file back to you, and on and on. I can't yet call it old fashioned because most people still collaborate this way. But cloud applications have improved the way we work together by a quantum leap.
Office Suites – Google, Microsoft, Amazon, and others offer a complete desktop solution in the cloud for a monthly or annual fee. They offer the ability to create and edit documents on the web, with a browser app (for your mac or pc) or with a mobile app. Multiple people can work on the same document at the same time, and documents are stored in the cloud. Availability anywhere, at any time, on any device.
If you need more incentive to move, in most cases companies have a lower cost per ownership for a cloud based solution than on on-premise solution.
If that sounds like something you could use, Back Office Geeks can help you get there.
We'll help you choose the option that works for your company or group.
We will migrate you to the cloud and help your organization in their transition to the cloud.
After the move, we will provide support to your user base.
Back Office Geeks uses cloud applications for everything that we do. We live the dream. You have questions. Give us a call.
Start with Cloud Email
Trying to manage email on your own server is expensive, time consuming, and, quite frankly, unsecure. We support cloud email solutions from Google, Microsoft, and Amazon. These solutions provide the best value for email, handle spam superbly, and have the best accessibility for you and your staff.
Cloud Apps for a Mobile Workforce
All of the popular cloud email providers also provide cloud storage and browser based office applications so that your staff can be productive wherever they are – at work, on the road, or at home.
Cloud Collaboration
Collaboration means sharing files and working with people inside and outside of your organization. Emailing files back and forth is outdated and clunky. With your new cloud applications, collaboration will be easier for everyone.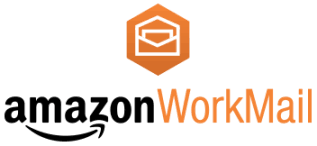 I have a customer who really likes Microsoft Outlook, and why not? We of a certain age grew up with Outlook's comfy interface and familiar functionality. But Outlook was created to communicate with Microsoft's Exchange Server. As a result, Outlook is not the best...